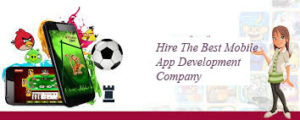 Without a doubt we can say that mobile devices are in use for bigger and different purposes just because of their easy handling and access to different applications like internet in pocket. Mostly all these mobile devices are in the market having different featured applications and this is the reason, of attraction of businesses to use the mobile applications for their work process. They can easily sell their services and promote their products by using different mobile applications. In this manner, businesses are seeking ahead towards mobile apps development to give a fast charge of effective promotion to their products and services.
However, developing a productive and effective mobile application is primarily beneficial and important for businesses. For a professional and error-less business mobile app you need to hire the best in class business mobile apps development company so that you can effectively utilize your time and money in this development. There are many benefits if have selected a professional mobile app development company.
Have a look on these benefits:
They very well understand about development standards.
They are cost-effective and quick.
They can include required and necessary features.
Professionals are experts.
They know the exact solution and goal of development.
They know the design techniques and etc.
In other case, if you are unknown to mobile and do not have any specific idea about how to select a business mobile apps development company, then following points can help you to choose a perfect solution for business apps development.
Check out their previous work
You can ask for their previous work with this it becomes very easy to get better idea about their design and development quality and knowledge. With their previous work you can get idea about their devotion and efficiency towards their work.
Are they certified?
Get the services only from certified mobile business apps development company to build a reliable and trusted app. Check their authorization or certification.
Have a look on company reputation
Before getting services of any business mobile apps development company you have to check their reputation because a good reputed company provide the testimonials of the company's client to let the clients about company's dealing capabilities.
Check out their prices, experience, cross platform working capability and other points to get the best of best mobile apps development services.