The sector of mobile app development is growing at an incredible pace. It is because the number of active smartphone users worldwide is increasing rapidly in recent years. As mobile technology continues to take off across various industries at a lightning pace, we may experience unexpected growth in the coming years.
It is high time to consider how the trends in mobile technological development are changing. Data shows that revenue from mobile apps is projected to reach an impressive $210 billion in the coming years.
In this article, we've compiled a summary of current mobile app trends used by a mobile apps development company in Gurgaon. Also, how various industries are advancing development. Furthermore, we'll provide you with some helpful tools and resources for your own research.
Mobile App Development Trends
AR and VR
The market for AR has been expanding. While mobile AR has not yet reached its tipping point, various intriguing applications are being developed by mobile apps development company across industries like real estate and mobile banking solutions.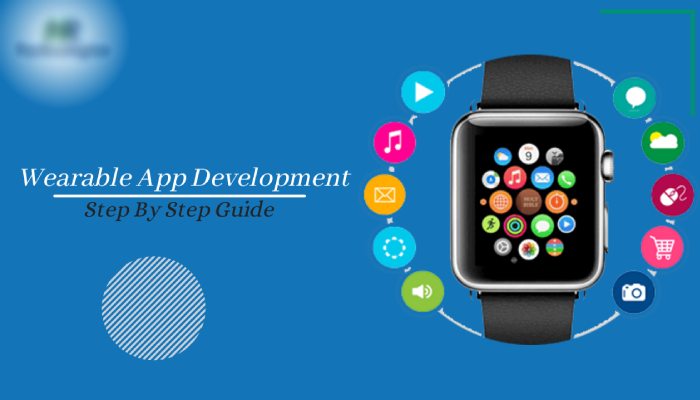 In the meantime, Virtual Reality (VR) is also set to advance in the coming years and has already proven to be a valuable tool in numerous industries. For instance, potential home buyers can utilize VR software to virtually explore their dream homes before making an offer.
This allows them to scrutinize every detail of the space and get a realistic impression of what it would be like to live there.
5G Technology
The buzz surrounding 5G technologies is set to increase significantly in the future. Tech companies have already begun implementing it on a large scale and global forecasts predict significant growth in 5G connections over the next few years.
This technology can revolutionize mobile data transmission by offering faster and more reliable connections overall. As consumer demand for this technology grows and networks become more widespread. So, it is expected that we would see a surge in connected devices as well as innovative apps from mobile app developers.
Mobile Apps for Wearable Devices
Wearable technology continues to gain popularity with each passing day. This led many mobile apps development company in Gurgaon toward creating the next big thing: mobile apps for wearables. This trend has been on the rise recently and will only continue as wearable tech develops at an unprecedented pace.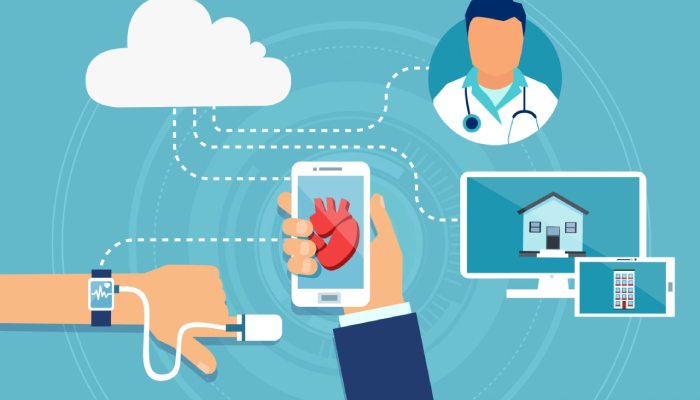 Multiple brands have released their wearable devices or watches. Some new models are expected to launch soon. Health technology has also evolved rapidly with numerous wearable devices now operated using mobile wearable applications.
No Code or Low Code App Development
The feature of low-code to no-code app development has been a major trend in recent years. This gave birth to numerous new business opportunities. This development is gaining momentum as companies seek to improve efficiency and streamline their operations.
Low-code platforms are becoming increasingly popular as organizations look for ways to access all necessary information quickly and easily with just one click.
Low code app development is gaining popularity due to several reasons, including its ability to provide users with an easy and quick way to manage workflows, a high-speed development cycle without the need for extensive coding, reduced resource requirements resulting in cost savings, lower bug issues leading to better functionality, and a clear picture of the application that helps manage customer needs. As such, low code has become the future of mobile app development.
Blockchain Integration
Blockchain technology has revolutionized various industries like healthcare, education, finance, and real estate. Now it's making its way into the mobile app development sector too. A mobile apps development company uses it because of its decentralized architecture.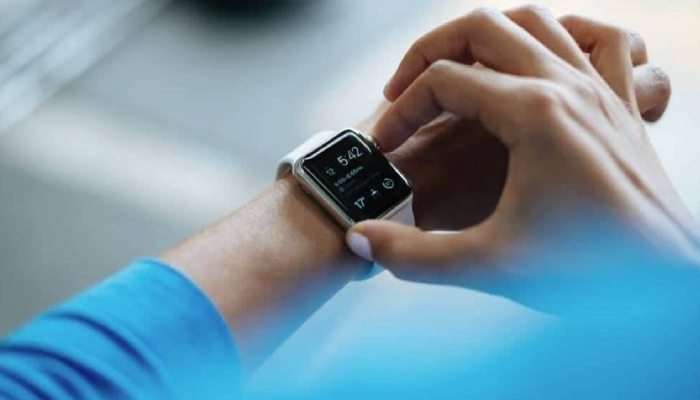 Blockchain technology offers several benefits for mobile app development. They are: increased data privacy to make apps more secure by reducing third-party risk; transparency which reduces fraudulent transactions and fake information risks; enhanced stability thanks to reliable infrastructure.
This can lead to cost-efficient mobile-based blockchain applications that save developers time while providing customers with rich experiences.
Security and Privacy
Security is a top priority regarding mobile applications. The speed at which mobile apps are growing creates new security challenges for developers. In the noise of exciting features, the matter of security sometimes gets ignored.
Payment solutions are now extremely important in mobile applications. But, it comes with risks of tracking personal information like credit cards and driver's licenses on mobile devices. It can put users at high risk.
So, currently, users are getting more aware of the need for safer mobile transactions. Now, payment services are offering users to store their payment information on their smartphones for easy payments.
A report found the presence of critical vulnerabilities related to finance in Android is about 84% off and in iOS 70%. Developers are actively trying to improve mobile application security measures by mitigating risks as much as possible. As a result, privacy and security have become one of the most vital trends for mobile apps.
Why Choose a Mobile App Development Company In Gurgaon?
While searching for an app development company, look no further than a mobile apps development company in Gurgaon! With specialization in mobile app development for both Android and iOS platforms, it has become a go-to choice for businesses looking to stay ahead of the game.
The importance of mobile information technology (ICT) cannot be overstated in driving business growth. It makes the successful delivery of new apps possible which is an essential part of any business strategy.
They take pride in being the best in app development across all platforms. They provide top-notch mobile app development services with personalized solutions that cater to your every need. They stay up-to-date with industry changes so that their clients receive only cutting-edge solutions.
Conclusion
The evolution of the mobile app development industry has gone through drastic changes in recent times. Now, we can't even imagine passing a day without using any mobile apps. From games to banking applications, mobile apps are on their upward trajectory. There are millions of apps available today that people use to make their lives easier.
Due to an increased demand for personalization, and interactivity in business, mobile apps are expected to become an indispensable aspect of business operations by incorporating these cutting-edge features mentioned above. If you plan on creating a mobile app, choose a reliable mobile apps development company to stay ahead of your competitors.