How often do you play fantasy sports games online? A total of around 13+ crores Indians play fantasy sports, making it one of the biggest markets in the world for fantasy sports games.
In spite of this enormous audience, fantasy sports applications were harshly treated by Google Play Store.
According to the Google Play store policies, it is not possible for fantasy sports app development companies to submit their apps to the store for publishing. This leads companies to create a download link and share it through the web with the users. However, this often leads to gambling users having to think about how their privacy will be protected with third-party app downloads.
Although the situation appears to be improving.
As part of its recent policy change in India, Google has decided to allow real money gaming apps to be listed on its Play Store.
Want to learn more about fantasy sports Google Play Store policy? It's probably a good idea to take this blog as a chance to walk you through the Play Store policy update in depth.
Now let's get started, but before we do that let's get familiar with what the previous Google Play policy stated.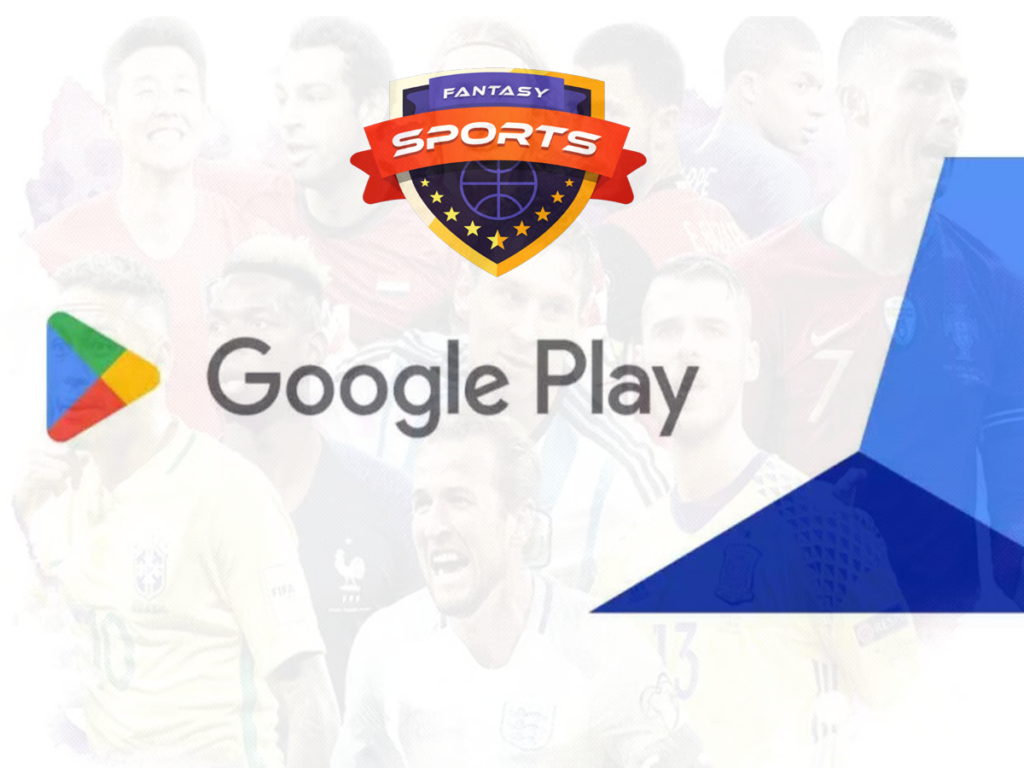 What Caused the Google Play Store to Ban Fantasy Sports?
In the beginning, there was a ban on fantasy sports applications not only by the Indian government but also by the Play Store.
Over the years, fantasy sports have become one of the most popular sports and have generated a lot of revenue. This is the reason why the Indian government is thinking about imposing some changes in the fantasy sports laws.
Under the Public Gambling Act, online games involving the use of skill, such as skill-based online gaming, are permitted, but games of chance are not permitted, as they are regarded as forms of gambling that are associated with gambling.
There was also a strict policy regarding the publication of fantasy sports applications on the Google Play Store. In accordance with its policy, any app that links consumers to an external website, with the intention of obtaining cash prizes in a paid tournament, is in violation of the policy.
The Google policies have now been changed and Google is rolling back the dice and reversing their decisions of banning fantasy sports games.
Continuing with our discussion of the Google Policy update below, let's dig a little deeper.
Fantasy Sports Apps are Now Allowed on Google Play Store in India
There is increased growth and popularity in fantasy sports applications in India, as a result of the Google Play Store launching a pilot program to allow developers incorporated in India to distribute daily fantasy sports (DFS) and rummy apps to Indian users. The aim of this pilot program is to make sure that the user experience is safe, enjoyable, and hassle-free.
As part of the pilot program, developers will be asked to submit applications from 28 September 2022 to 28 September 2023 expressing their interest in being considered for listing their gambling applications on the store.
The announcement is expected to benefit several Indian gaming companies that deal in real money games, such as Dream 11, and Mobile Premier League. It was previously impossible for Android users to download real money gaming apps directly from the Play Store, which meant they had to download their own APK files from the official or third-party websites.
Due to this disadvantage, real money gaming apps and their developers have been requesting for a long time for Google to change its policy so that these apps can become accessible to more people.
The new policy of Google will dramatically increase the reach of rummy apps and fantasy sports apps in general as they will be able to be listed on the store's Play Store.
Why Google Made Changes to its Fantasy Sports Google Playstore policy?
Currently, India's real money gaming (RMG) industry is a rapidly growing ecosystem, with games such as daily fantasy sports and online rummy games being part of the ecosystem. Google was reluctant to publish these apps on its official app marketplace because of the risks and uncertainties associated with them.
Fantasy sports applications continued to prosper despite the ban on the Google Play Store. It is estimated that the market for fantasy sports applications in India is expected to grow to a value of Rs 54.3 billion by 2025, according to a report from KPMG.
With the increase in popularity of fantasy sports, Google recently attempted to offer developers the opportunity to publish their apps on Google Play Store.
What Apps Are Being Allowed to Publish on the Play Store Under Pilot Program?
Google clarifies in the contract that users over 18 are only eligible for real-money rummy and fantasy sports apps and in-app billing is not available. The terms and conditions of Google's terms and conditions stipulate that app developers are required to collect data from their users such as PAN cards and bank accounts.
This is a list of the number of games that can be published on the Google Play Store, which you can check here:
Online Rummy Games
Rummy is considered to be one of the most popular and entertaining card games in India. Online gaming has been infused with this game by Indian culture, which makes it relevant to the industry. The game of rummy is a simple card-matching game in which players pair up cards with a partner, the process of mending cards into sets and sequences is known as draw-and-discard.
Daily Fantasy Sports (DFS)
A daily fantasy sports contest is a variant of traditional fantasy sports in which contests take place on a short-term basis, such as one week or one day a week, instead of over a long period. In these games, simulated athletes are selected or managed based on their performance on sports teams or at sporting events, which is directly comparable to that of the athletes on sports teams. A person's fantasy roster choice will determine the outcome of the game based on the performance of their choice in comparison to other people's choices.
Eligibility for the Google Play Store Pilot Program?
The Google Play Store Pilot has been set up with a set of criteria regarding who can enroll in the program. The following eligibility criteria must be met by fantasy sports application developers who wish to participate in the pilot program:
● Neither in-app billing nor paid apps on Google Play are allowed.
● It is necessary to enforce rules in order to prevent the use of the application in restricted areas where it is prohibited.
● It would be very inappropriate if the app redirected the users to external gambling sites or money-gaming websites.
● In order to prevent access to this application by users under the age of 18, it must be made age-restricted.
● User information, such as bank account numbers and PAN numbers, must be collected by the fantasy application.
● It is essential that the application is accompanied by a customer support service to deal with the queries and complaints of its users.
● There may be a lot of dangers associated with DFS and rummy, and apps should provide information about responsible gaming and warn users of these dangers.
● Apps must be developed with a focus on Indian audiences only.
● There should be strict adherence to all applicable Indian laws, regulations, and codes of conduct for the app to be considered a success.
What do You need to do to Participate in the Google Pilot Program?
If you feel confident that you qualify for the Google Pilot program, then you are ready to submit your proposal for participation in the Google Pilot program. Here is how you can become a part of the Google Pilot program:
● First of all, you need to make sure that you head over to Google Application Form and fill form with the required information.
● Participants in the pilot program will adhere to Google Play policies along with the program's terms and conditions. An acceptance of the "Google Play Pilot Program for DFS and Rummy Apps Terms and Conditions." is required before you can proceed with your application.
Upon submitting the application form, Google will begin the process of reviewing your application. There is a likelihood that Google will get back to you within seven business days of receiving your submission. The application form will be carefully reviewed by Google to ensure that it is compliant with the guidelines set forth by the tech giant.
Final Take
The news that Google has decided to rescind the ban on fantasy sports applications is coming as a blessing for those developers who work in fantasy sports. When a fantasy sports application like Dream11 is listed on the Google Play Store, it will result in an increase in the reach and popularity of the application. There is also going to be a reduction in the fear of fantasy sports enthusiasts over the issue of privacy.
With the Google Pilot program in mind, it would be the perfect time to invest in the development of fantasy sports-related applications. Mentobile is one of the best fantasy sports application development companies driven by rich expertise in fantasy app development. Let's get in touch with the company to see how we can make sure that your vision is turned into a reality.