In all emergency care services, one needs to prioritize the patients to resolve their health-related issues. Moreover, for any emergency service, a patient generally doesn't have much time to consult a doctor or get emergency treatment. Practo Clone Script and Zocdoc Clone script provide highly advanced features so that patients find it very easy to avail of your service.
However, which one of these two software is an ideal choice for your business?
This blog will help you to decide on the right platform for your medical application. The online healthcare market has witnessed a great surge with the advent of the pandemic. The average revenue is expected to reach 270.3 billion by 2021.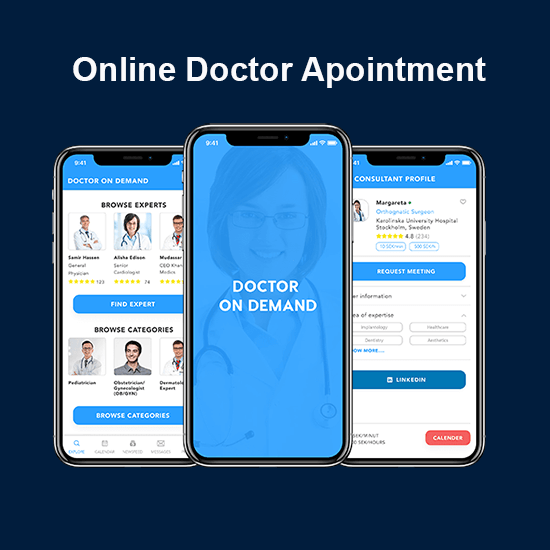 The following stats will give you a clear insight regarding the achievements of Practo Clone Script & Zocdoc Clone script:
Practo has secured $32 million in funding; moreover, there was an average increase of 16% in an online consultation with Practo. 
2020 has witnessed a 500% increase in online doctor consultations. 
The Practo platform has got 200k healthcare experts registered and managed over 50 Million appointments per year. 
The marketing strategy offered by Zocdoc is focused on search with 58.79% of traffic.
Around 11,302 websites around the world are using Zocdoc; thus, it has vast community support.  
Why On demand healthcare service for emergency care?
Emergency care service should understand the urgency of the patients and act accordingly. With online software, emergency care is much more relieved:
EMR or Electronic Medical Records have the potential to improve the timely delivery of all emergency care services.
Digital medical records help the service provider to understand the medical history of a patient.
With IoT, you can enhance the potential of the application and provide fast emergency care service.
Moreover, the decision-making situation is quite simpler with these advanced applications.
Notable features of our Practo Clone script:
Without a patient-centric approach, a medical application would not be a successful one. It makes healthcare services assessable for all. With Practo, one can integrate a plethora of features to make a medical application more compelling and advanced:
Doctors' listing with profile
A patient can easily keep track of the doctors' list. They can view the available doctors with genuine reviews and ratings. It assisted the patients in finding specialist doctors and asking them free questions and paid chat consultants. Therefore, it makes the entire experience very convenient for the users.
Advanced search
It is the generation of specialized doctors and quick solution that is entirely monitored by technical advancement. Gone are the days when people used to wait long hours in the waiting room to get an experts' appointment. Practo enables advanced search features where patients can easily search for doctors and hospitals by their service choices. This organized search module provides the users advanced and scalable search experience.
Patient dashboard
Practo has enabled the feature of the patient dashboard, which allows the patients to operate their activity and keep track of their appointment status. It helps the patient to plan accordingly and write reviews for the doctors after an appointment is over. A patient's dashboard might cover all important articles and doctors, service requests, online consultations, etc.
Doctors' dashboard
The doctor or hospital dashboard offers simple access to arrangements. It allows the doctors, patients, and healthcare activities to make payments and appointments. It is an ultimate solution for doctors and healthcare employees to manage their accounts and panels.
Connect Doctor through Chat, Audio and Video
It is always not possible for a patient to visit a clinic and make a consultation. They prefer to consult a doctor through Either Online or offline with at their convenient time. To support these patients and to manage their home healthcare services, the Practo clone script offers an ideal solution. Additionally, these services provide ease in payment and refund.
Admin panel organization
Admin site can manage the site examination report; this feature can manage all the appointment and client management system pages.
So, there are various benefits in terms of building an advanced medical application. You can choose any one of these platforms as per the requirement of the project. Your first step is to list down the features you want to integrate into your application, then choose an application development company to take advantage of this software.
Call us at: +91 7017-967-183 or Email: contact@mentobile.com