Today, the Fantasy business is growing rapidly in worldwide.  Among all types of sport, cricket, Football is one of the most famous games in India and others countries. In fact, this amazing game has emerged to be a billion-dollar industry on the global level. Present-day, it is a big business with the coming together of big brands, league tournaments (like IPL, ICl, T20 World cup, Cricket, World Cup etc.) celebrities, billions of fans, and much more.
Raising prominence of the game and the technological evolution via smart-phone and digital platforms has made it easy for the users to access it from anywhere and at any-time. This is what inspired innovators to introduce this brilliant idea of Fantasy Sports Platform and take the gaming experience to the next level.
Today, this trend is growing exponentially, and there is a huge possibility of success in the coming years.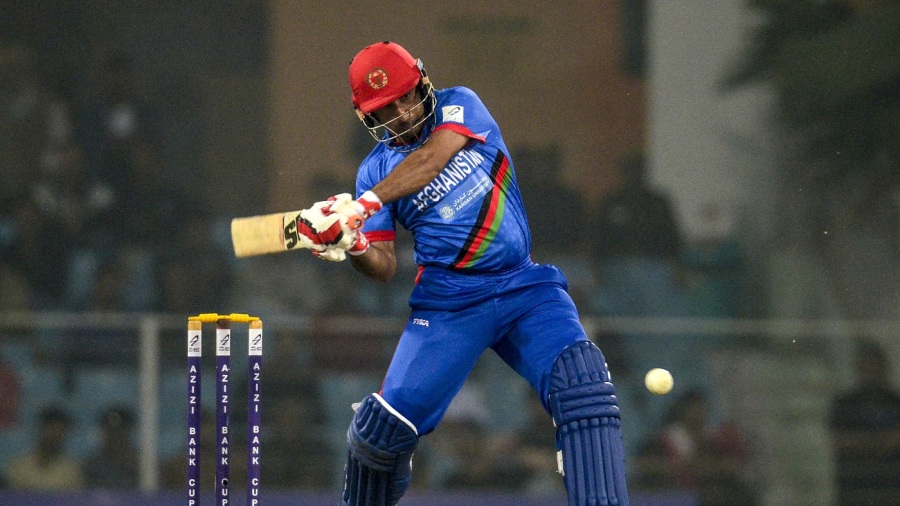 Objective to start fantasy business:
No doubt, sports are a million-dollar industry and cricket is the most profitable with a huge fan base. People from every age spend a lot of time watching and playing cricket matches.
Fantasy mobile applications help attract new customers mainly when sports leagues are organized. In this game, players are selected and a sum of amount is paid by the users for the team they have virtually created. In this way app owners make money.
First of its kind, fantasy cricket app, Play11 was developed by a Gurugram-based firm named Mentobile Technology. Though it gained great prominence as a fantasy cricket app the mobile app offer football and Kabaddi sports also.
Across the world, fantasy sports mobile applications are already trending with 70% fantasy app users using mobile apps to play fantasy sports leagues.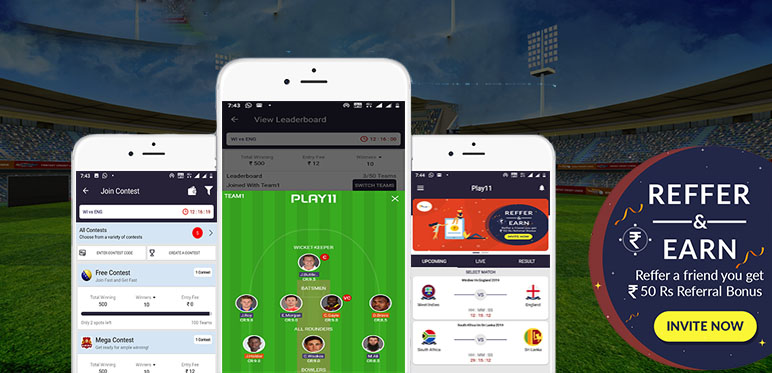 In today's market, there may be a few fantasy cricket app, but more and more businesses are planning to launch their own feature-rich fantasy cricket applications. In fact, in the near future, cricket lovers have a lot of surprises in store to fantasy cricket.
The Market Scenario
Today cricket and football is more than just a sport and is instead a big business with a hodgepodge of cricket contests, league tournaments, corporate, billions of fans, big brands, and many more.
The main reason behind this huge success is that every fan is not just a devotee but is an expert also, and there can be no better platform to showcase this quality than on Fantasy Cricket apps.
How Fantasy Sports App Work?
People love these virtual sports that allow them to build their own cricket team who plays in the particular tournament and then app users earn points according to the performance of their selected players in actual matches. After the game ends, points are then calculated and the users can then compare their performance with that of other players in the league.
How is it the Right Time to Invest in Fantasy Cricket App Business?
Since the fantasy game makes the cricket live game interesting, a lot of people prefer to play this game. And today, there is a huge possibility of creating a huge customer base and earn money here. Here are the best reasons to show why it is the right time to invest in Fantasy Cricket App Business:
Legal
Cricket Fantasy Game is legal in India and it does not come under gambling. It is considered as a game of skills. As more and more people are showing interest in this virtual game, the future of this business in India is bright.
Lower Competition
Although cricket has been played in India for a long time, the concept of Fantasy Cricket App is a new concept here. And this is why this field is not so competitive here. If you have come up with a user-friendly and impressive sports app, you can earn and grow well in a short period.
Great Opportunities
In India, many cricket tournaments are organized in India from T20 to IPL. Indian business has numerous opportunities to develop the fantasy cricket app supporting a special cricket tournament.
How to Earn Money with a Fantasy App?
When it comes to earning money through Fantasy App, there are multiple monetization models available for businesses that operate around fantasy sports apps.
Advertisement
Advertisement is one of the best and most commonly used ways to make money through a fantasy sports app. Companies assign any particular place in their app for brands to advertise their business within the app offers.
Participation Fee
Many fantasy sports platforms organize contests and offer users a chance to win NFL- sized payouts. For it, they change people a participation fee. They take a portion of these cash-prize contests that in numeric value can be massive.
Different User Engagement Models
Some big brands offer and allow their users to take up numerous contests on a weekly basis. This, in turn, raises the fee collections from league while entwining the participants not only for one content but for the complete season.
Now, this is clear that Fantasy Cricket Business has a lot of business scope, let us know more on the feature sets that would make your intent of fantasy sports mobile app successful.
What are the must-have features of a Fantasy Sports App?
User Registration- It is the most common feature and every app holds it. Here, you need to make sure that you only ask for information that is necessary. For Fantasy Sports App, users need to fulfil the details like the personal number, email ID, and unique username, etc.
Landing Page- Landing Page is the part of the application where users land on once their login is complete. Here, users come across sports that are being played. Also, users also aged a filter for searching elements as per their choice. These filters mainly include matches, tournaments, types of matches, etc.
Join Contest- This is another common feature of fantasy cricket app. It accepts users to join the contest. Here, they need to pay the required entry fixed to participate in the game.
Profile Settings- In the profile settings section, users customizes their profile through this feature. Apart from updating their profile, users can also check their reward points, account details, bonuses, referral, transaction history, and many more.
Important Features of the Admin Panel
Admin Login- Admin login is a vital part of the admin panel. From here, the admin can log in and perform actions required to be executed by the admin.
Payment Management- In the payment management section, the admin handles all kinds of payments. He makes payments to each winner according to the ranking. Also, when the user wants to get the winning amount transferred to his/her bank account, the admin verifies bank account details and other Pan Card Details.
Manage Results and Points- With this feature, admin becomes able to manage the results and points of every user that needs to be constantly updated in real-time.
Notifications and Requests Management- Admin manages the notifications sent to the users related to free entries, upcoming tournaments, deadlines, league-filling up, upcoming tournaments, deadlines, winning notifications, etc from here. Also with this feature, the admin manages the user requests received for the participation.
Content- Content section allows users to view details of contests they participate in the sports fantasy application. In this selection, they are provided various details that can be filtered as the winning amount, Contest Type, Winning Range, and Contest Size, etc.
. Some Additional Features
Live Match Score Live Score API Integration
CRM integration
Custom Mail Reminder System
Payment System
Push Notification
Real-time Analytics
GPS Location Tracking
How Much Does it Cost to Develop a Fantasy Cricket Mobile App?
It is not possible to predict the exact amount. The cost varies according to the features and functionalities. If you want to integrate the more advanced features into the application, the cost will increase accordingly but if you are okay to go with some normal features initially, the budget will not be so high
Bottom Line
So now it is clear here that investment in a fantasy cricket mobile app is a profitable deal and how to take it forward.
Don't wait for anymore if you are thinking to develop such an application, move ahead, and take the required action. At Mentobile, we are creating a variety of sports apps and websites. To know more about our service, contact us right now or call us +91 7017 967 183. We would be happy to help you.