Whatever the sports are, when your favorite player or team is on the field, it is difficult for a true fan to stay away. This energy of the fans provided enough innovation for fantasy app development companies to start development. Additionally, these companies also looked into fantasy sports website designs to increase the scope of the targeted audience. Dream 11 has been in the unicorn club for a long time. With over a billion-dollar market, investors are teaming to develop applications like Dream 11 to increase their profits.
Although betting and gambling are illegal in India, Dream 11 has cleared all court proceedings and has legal and social acceptance. They also created a platform for other companies to launch fantasy sports apps and exploit the market. So it is high time for you to launch a fantasy sports app and utilize the market and the audience.
Why are Fans attracted to Fantasy Sports Applications?
Understanding the market demand helps in the success of any business, especially when it comes to fantasy sports applications and games such as PlayStations. Games like FIFA and PES, or other games resembling Dream 11, enable the people to think that they are in control. It helps people live their fantasies of being the hero of a match. As it is a psychological thing, we have to understand the audience.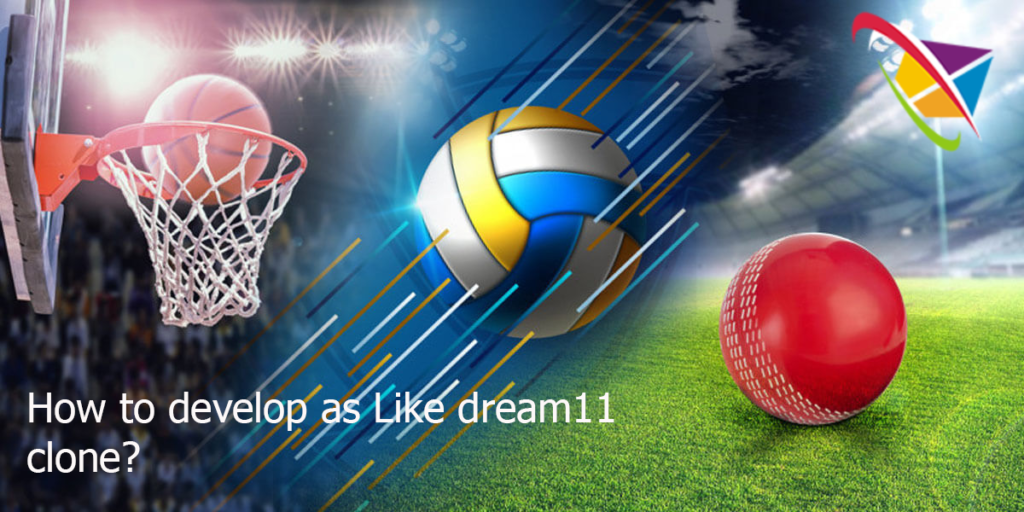 Fans who want to feel in control of a game would give anything to have a near experience. They live their fantasy through these applications and video games. As a developer of a fantasy application, one should keep in mind that the application's design should give more power to the user and should be as realistic as possible.
Dream 11 has cleared the path for other fantasy sports app developers and created the most significant market for all sports in the world.
Prospects of Fantasy Sports App Business
Fantasy sports app is one of the most significant growing businesses in the world. The growth and appeal for this segment are estimated to reach a high 33 billion dollar by 2025. The regional distribution of the application affects the app market. The market holds promising prospects in India and has a revenue growth growing nearly three times every five years.
The number of users using a mobile phone for casual gaming is less compared to severe gamers. This represents the current user behavior and pattern in the mobile app market. For all mobile users, sports games comprise of 18% casual gamers and 31% massive gamers. Similarly, in racing, arcade, adventure, and action type games, the difference between casual and heavy gamers has an average 14% difference.
The next question that arises in investors' minds is, why use a mobile app and not a simple website? The answer to this question is straightforward; mobile users exceed laptops or PC users. Smartphones have an above 65% global reach, and recent statistics from India show that 85% of users played fantasy sports on their mobile devices in 2019. The developer logic is simple: when you can access the game through an app, why bother Google to search it for you!
Development
The fantasy sports app is a growing field with fandom at its peak. Following a star in a game is something millennials are incredibly fond of. The two main reasons for such fan following and the success of the application is the time in their hands and the smartphones they own.
But that is not all; when it comes to app development, you need to be cautious about all the fundamental challenges of developing a fantasy sports application. The primary factors that will cross an investor and the app development company are:
Marketing Time Requirements
Development Expenses
Finding an Efficient Team
Support & Maintenance Expenditure
Functionality Integration
3rd Part Solution Incorporation Risks
Wrapping Up!
We hope you gained sufficient knowledge from our valuable insights and successfully developed your fantasy sports app like dream11 clone. Various app development companies are willing to collaborate to design and develop fantasy sports applications and get a piece of the growing market.